PLEASANTON, Calif. – Aug. 31, 2016 – Blackhawk Network, Inc., a leading prepaid and payments network ("Blackhawk"), announced today that it has entered into a definitive agreement to acquire Grass Roots Group Holdings Ltd., a leading provider of employee and customer engagement solutions. The closing of the transaction is subject to completion of certain filings with and approval by Germany's Bundeskartellamt (Federal Cartel Office or "FCO"). Grass Roots is headquartered in the county of Hertfordshire, United Kingdom, with offices in Europe, the Americas and Asia. The acquisition will broaden the global capabilities of Blackhawk's incentives and engagement business.
"The acquisition of Grass Roots complements the existing client portfolio of Blackhawk's incentives business, and enhances solutions for customers requiring global reward and incentive platforms and products," said Bill Tauscher, executive chairman for Blackhawk. "We will also offer new products and capabilities to Grass Roots' clients."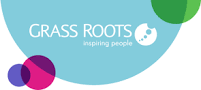 In 2014, Blackhawk launched Blackhawk Engagement Solutions ("BES"), a leading global provider of customized incentive and engagement solutions for consumer promotions, employee recognition and rewards, and indirect sales channels. BES was formed following Blackhawk's acquisitions of incentives and rewards providers Parago, InteliSpend, CardLab and Incentec. In addition, since June of 2015, Blackhawk has made several additional acquisitions that have further expanded its incentives business, including:
Achievers, a leading provider of employee recognition and rewards solutions designed to help companies increase employee engagement and drive business performance. The Grass Roots offering will complement the Achievers enterprise software-as-a-service solution;
Giftcards.com and OmniCard, a provider of digital and physical prepaid gift card solutions and customized prepaid incentive and reward solutions;
And Extrameasures, a prepaid consumer promotions and incentives company.
"The Grass Roots team has extensive industry experience and a proven track record of success in the consumer and employee engagement markets. We are thrilled to welcome them and over 2,000 managed service clients to the Blackhawk family," added Talbott Roche, CEO and president of Blackhawk.