One built its reputation by exposing fashion faux pas, the other by listing pictures of strangely-behaving pets. But two youth-oriented media brands, Vice and BuzzFeed, are fast becoming challengers to the traditional news industry.
Vice Media began 20 years ago as a free magazine, best-known for its bitchy "Dos and Don'ts" fashion feature. It is now planning to invest $50 million (£31m) in expanding a newsroom which has already picked up an Emmy nomination for its ground-breaking approach to news documentaries. Profit-making and with substantial recent investment, Vice has added 60 journalists to its international team in the past two months, bringing its total news team to more than 100.
BuzzFeed, which is only seven years old but is expanding so quickly that it could be soon be one of the biggest websites in the world, has recently made a commitment to serious investigative journalism.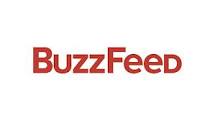 The opportunity that both organisations have identified is to serve the so-called "millennial" audience of twenty-somethings who have supposedly turned their backs on mainstream news providers. "We see that as a huge demographic that's under-served," Shane Smith, Vice's chief executive and co-founder, told the Wall Street Journal.
For the full story click Independent