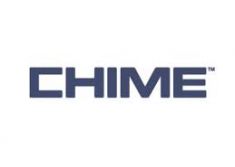 Chime, the international communications and sports marketing group, announces the acquisition of the business and assets (the "SJX Business") of SJX Partners, LLC (the "Seller"), a sports and entertainment marketing business based in Connecticut, United States. Chime is acquiring the SJX Business from the Seller.
The SJX Business represents a range of key sports and entertainment businesses including US Tennis Association, Cirque du Soleil and Little League Baseball, earning annual retainers and commission on sponsorship sales.
The acquisition is expected to be immediately earnings enhancing and significantly expands CSM Sport and Entertainment's business in the United States.
For the year to 31 December 2013, the SJX Business had revenue of US$4.4 million (£2.8 million) and profit before tax of US$1.9 million (£1.2 million). As at 31 July 2014, the SJX Business had gross assets of US$0.8 million (£0.5 million).
Initial consideration for the acquisition is US$8.5milllion (£5.3 million). Of this sum 70% will be paid in cash with the remaining 30% being satisfied through the issue of 593,647 new Chime ordinary shares.
Further earn-out consideration may become payable over the period to 2020 depending on the profitability of the SJX Business. Such earn-out consideration is capped at US$19.5million. 70% of any earn-out consideration will be payable in cash, and 30% will be payable in shares or cash at the Company's election.
For the full RNS click Chime