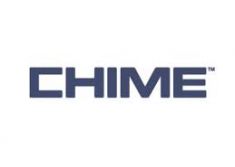 Chime Communications PLC, a leading marketing services group, is delighted to announce it has entered into an agreement to acquire 100% of the share capital of Succinct Communications Limited ('SCL'), one of the UK's leading companies providing medical communications for prescription medicines.
The initial consideration comprises £2.0 million in cash and the issue of 264,338 new ordinary shares in Chime, and £0.6 million in cash representing working capital of SCL at acquisition that is surplus to requirements after SCL joins the group.
Chime is acquiring the business from SCL's two owner Directors; Sean McGrath and Lisa Dodgshon. Following completion, Sean and Lisa will continue to develop SCL as part of Chime's healthcare division, OPEN Health.  SCL's clients include: Bayer, GE, GSK, Roche and Sanofi.
The acquisition of SCL is a key step in the development of Chime's healthcare business, OPEN Health.  Chime expects the acquisition of SCL to be immediately earnings enhancing.
SCL reported revenue of £2.6 million for the year ended 31 December 2010 and operating profit of £669,000. The gross assets of SCL were £2,751,000 as at 31 December 2010.
Application will be made for the 264,338 new ordinary shares of 25 pence each in the capital of Chime (the 'new ordinary shares') being issued as part of the initial consideration to be listed on the Official List of the Financial Services Authority and to be admitted to trading by the London Stock Exchange on its main market for listed securities. It is expected that dealings in the new ordinary shares will commence on 6th February 2012. The new ordinary shares will rank pari passu with Chime's existing issued shares.
The issued share capital of the Company is currently 80,948,500 ordinary shares each with voting rights. Therefore, following admission of the new ordinary shares the issued share capital of the Company on 6th Feb 2012 will be 81,212,838 ordinary shares each with voting rights.
Further tranches of deferred contingent consideration totalling a maximum of approximately £7.5 million, may be payable depending upon the future trading performance of SCL. Four such tranches may be payable, in 2012, 2013, 2015 and 2018. In the case of 2012 and 2013, at Chime's option up to 20%, and in the case of 2015 and 2018 up to 30%, of the deferred consideration may be satisfied through the issue of new Chime ordinary shares.
Lord Bell, Chairman of Chime Communications, commented:
"As a diversified communications group we see healthcare as an attractive sector in which we wish to compete strongly. The acquisition of SCL strengthens our recently established healthcare practice OPEN Health still further."
David Rowley, Chief Executive of OPEN Health, said:
"High science and evidence based communications is the growth sector in healthcare communications, and OPEN Health intend to build a significant practice in this area. Sean and Lisa have built a fabulous business in Succinct Communications, and I have no doubt that in partnership with OPEN Health, the company will continue its impressive growth curve."
For more information please go to www.chime.plc.uk