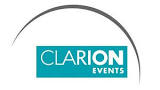 Press release:  LONDON, April 3, 2018 /PRNewswire/ — Clarion Events, one of the world's leading events organizers, announces the acquisition of PennWell Corporation, a privately-held events and business-to-business media and marketing services company based in Tulsa, Oklahoma, USA. Clarion is owned by funds managed by Blackstone, one of the world's leading investment firms.
 The acquisition brings together two of the industry's most well-respected names to create one of the largest events companies in the world.  It also marks the latest in a series of global acquisitions by Clarion, which includes its 2015 purchase of Urban Expositions, now rebranded as Clarion UX.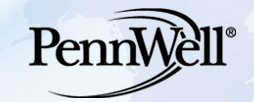 "This deal delivers significant benefits for both companies," said Clarion's Executive Chairman Simon Kimble.  "PennWell's roster of market-leading events strongly enhances Clarion's portfolio.  Our global network and depth of resources will further strengthen PennWell's offerings, enhancing opportunities for growth and expansion across North America and globally."
"Clarion is committed to building a strong and competitive presence in North America. The acquisition of PennWell reflects not only the quality of their portfolio, but also our companies' shared legacy of creating innovative events that demonstrate our continued leadership in this industry," said Clarion UX CEO Greg Topalian.
PennWell Vice Chairman Frank T. Lauinger stated, "We have been a family-owned business since my great grandfather founded the company 108 years ago, originally to serve the oil and gas industry.  Finding the right partner going forward was paramount for our family and for our employees and we are confident Clarion shares our values and will continue the legacy of PennWell across all markets PennWell now serves."
Clarion's portfolio of leading exhibition, conference and media brands, earned the company the "Most Respected Company for 2017" accolade from the UK's Association of Event Organisers.  Clarion announced in February it had acquired Hong Kong-based Global Sources, a leading events organiser and on-line B2B marketplace operator.
PennWell President and CEO Mark Wilmoth said, "Clarion has market-leading brands that are complementary to PennWell's, and an enviable presence across Europe, Asia, Africa and the Middle East.  Merging with Clarion will enhance our offerings to the worldwide customers of PennWell's diversified portfolio of events, including the POWER-GEN series, DistribuTECH for electricity distribution, and FDIC for the fire market, as well as media brands such as the Oil & Gas Journal."
With 550 employees, PennWell organizes and manages more than 40 exhibitions and conferences around the world. The company also has 130 media properties and provides quality content and integrated marketing solutions for industries that include energy, fire and emergency services, dental and industrial technology.
About Clarion Events
Clarion Events operates over 180 events in 50 countries from 15 offices in the UK, the US, South Africa, Brazil, Germany, Singapore, UAE, Indonesia, Hong Kong and the Netherlands.  Clarion can trace its roots back to 1947 and takes great pride in being one of the oldest independent event organizers in the UK.  More recently the firm has developed an international portfolio of brands and now has interests in a number of global vertical industries including energy, security and defense, electronics, technology, fashion, retail, gaming and marketing. The teams at Clarion create uniquely effective and stimulating environments that can serve as a platform to build businesses, enhance customer relationships and accelerate product awareness. Learn more at www.clarionevents.com.
About PennWell Corporation
Founded in 1910 in Tulsa, Oklahoma, USA, PennWell Corporation is a privately held and highly diversified business-to-business media and conference and exhibition company that provides quality content and integrated marketing solutions for the following industries: Oil and gas, electric power generation and delivery, hydropower, renewable energy, water and wastewater, lasers and optoelectronics, fiber-optics and cable, aerospace and avionics, LEDs and lighting, fire and emergency services, and dental.  PennWell publishes over 130 print and online magazines and newsletters, conducts 40 conferences and exhibitions on six continents, and has an extensive offering of books, maps, websites, research and database services.  In addition to PennWell's headquarters in Tulsa and several other US locations, the Company has two major offices in London, England.
About Blackstone
Blackstone is one of the world's leading investment firms. We seek to create positive economic impact and long-term value for our investors, the companies in which we invest, and the communities in which we work. We do this by using extraordinary people and flexible capital to help companies solve problems. Our asset management businesses, with over $430 billion in assets under management, include investment vehicles focused on private equity, real estate, public debt and equity, non-investment grade credit, real assets and secondary funds, all on a global basis. Further information is available at www.blackstone.com. Follow Blackstone on Twitter @Blackstone.