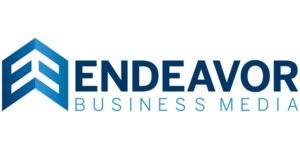 Endeavor's ninth acquisition since its launch last year, and largest to date, swells its portfolio to more than 40 B2B media brands.
Less than a year after acquiringB2B publisher PennWell Corp. as part of a bid to expand its presence in the United States, London-based trade show producer Clarion Events has divested some 20-plus PennWell media brands and related events considered incidental to its future plans.
The buyer, once again, is Nashville-based Endeavor Business Media, the private equity-backed publisher that has amassed more than 40 print and digital B2B media brands and nearly 400 employees in nine separate acquisitions since its formation by former SouthComm CEO Chris Ferrell a year ago (more on Endeavor's previous deals here, here and here).
Endeavor "jumped at the chance," says Ferrell, to acquire the former PennWell brands, which span multiple industries including oil/gas, industrial technology and dentistry, among others, several of which—such as Offshore magazine, Oil & Gas Journal and WaterWorld—present clear synergies with other media brands and events in Endeavor's portfolio (scroll down for the full list).
"Since Clarion acquired us last March, we have been working diligently on the transition, which included a deliberate plan to find a good home for PennWell businesses in markets that were not central to Clarion's future goals," said Mark Wilmoth, PennWell's president and CEO, in a statement.
Below is the full list of properties acquired in the deal:
Oil & Gas Group
Offshore magazine
Oil & Gas Journal
Oil, Gas & Petrochem Equipment

Related digital properties and newsletters, including Oil & Gas Financial Journal and PennEnergy
Related events businesses, including Subsea Tieback Forum, Deepwater Operations and Topsides, Offshore Wind Executive Summit and the Petroleum Network Education Conference
Industrial Technology Group
BioOptics World
Cabling and Installation Maintenance
Industrial Laser Solutions
The Intelligent Aerospace Network
Laser Focus World
LEDs magazine
Military and Aerospace Electronics 
Vision Systems Design

Digital-only publications Broadband Technology Report and Lightwave
Related events Laser and Phototonics Marketplace Seminar, Strategies in Light/Sapphire Awards and the Horticultural Lighting Conference
Dentistry Group
Dental Economics
Registered Dental Hygenist magazine

Digital properties Dentistry IQ, Perio-Implant Advisory, a series of related e-newsletters and two events businesses
Water and Utility Group
WaterWorld
Industrial WaterWorld
Utility Products magazine
Digital-only Water and Wastewater International