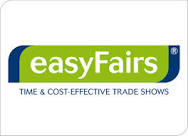 Western Business Exhibitions (The Health & Safety Event) and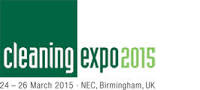 easyFairs (Facilities Management and Maintec) organisers of these co-located events taking place at the NEC in Birmingham next week, have announced that their events will be joined by a further co-location in 2015 – a brand new cleaning show called Cleaning Expo 2015.
This decision by Fairweather Events, organisers of Cleaning Expo, is a major endorsement for the three other shows and recognises the growing powerbase of facilities, property and estate managers, production and plant managers, maintenance, health and safety professionals from outside London which they attract.
Martin Scott, managing director of Fairweather Events, elaborates:  "We've been really impressed by the level of excitement and interest which the NEC shows have generated. There's a great buzz building around the way these events are co-located so effectively, right in the heart of the UK.  So when the opportunity to run Cleaning Expo alongside the shows in 2015 came up, we were very keen to get involved."
Alongside Cleaning Expo will be the Healthcare and Hygiene Expo and Street Cleaning Expo, the events will bring together a professional audience from the cleaning sectors, healthcare, local government and support service organisations.
The Cleaning Expo fits neatly with the other shows as they share many audiences. Facilities Management, which debuts next week at the NEC is aimed at facilities and estate managers. Their responsibilities increasingly include the management of cleaning and cleaning staff.
Facilities managers also have staff health and safety as a key responsibility making them a natural audience for The Health & Safety Event which is also debuting next week and is partnered by the British Safety Council, sponsored by 3M and endorsed by the International Institute of Risk & Safety Management.
While health and safety professionals from all over the UK are expected to attend The Health & Safety Event, this show's content will also be of interest to the many plant and site managers, engineers and maintenance professionals who attend the flagship Maintec event.
Maintec, the key event for the maintenance profession, is in its 39th year and will equally have a lot to offer health and safety personnel. Most industrial safety incidents happen during maintenance, as a result, many of the expert sessions and technologies on show at Maintec are safety focused.
According to Tim Else, Events Director at Western Business Exhibitions, organisers of The Health & Safety event, it's this overlap of interests which makes the combination of shows so powerful:
"Four complementary shows under one roof at the NEC will create the central UK hub that health & safety professionals really want – in the heart of the country.  The addition of cleaning and hygiene to the existing triumvirate of safety, facilities and maintenance suppliers will serve to provide an unsurpassed visiting experience."
Matt Benyon, managing director of easyFairs UK & Global, which organises both Maintec and Facilities Management, agrees: "With the current co-locations we are already offering visitors to the NEC over 300 exhibitors, thousands of products and over 50 seminars. The addition of Cleaning Expo in 2015 takes the visitor content to a whole new level. Four shows, over three days, in one location – that's a powerful draw for time pressed decision makers."
The first Cleaning Expo will take place at the NEC from 24-26 March 2015 and run alongside Facilities Management 2015, Maintec and The Health & Safety Event.
For further information about the co-located shows visit www.cleaningexpo.com
www.healthandsafetyevents.co.uk
www.easyFairs.com/facilitiesmanagement
www.easyFairs.com/maintecuk.