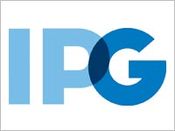 IPG announced today that the company has made a strategic investment in tech platform ADstruc, which specializes in automating the process of planning and buying outdoor advertising. The holding company's IPG Media Lab initiated the relationship with ADstruc and has overseen its deployment to IPG's global Out-of-Home (OOH) specialist agency, Rapport. Terms of the minority investment by IPG in the venture-backed ADstruc were not disclosed.
ADstruc is a unique platform that consolidates OOH inventory for major outdoor providers and independent owners and creates a comprehensive online workflow for OOH media. The partnership is expected to modernize and simplify the OOH planning and buying process for IPG agencies and their clients.
Outdoor advertising includes media such as billboards, transit and street furniture, as well as place-based networks. Interpublic advertising forecasting unit MAGNA GLOBAL estimates that the OOH market in the U.S. will grow by 4.8% and total $7.3 billion in 2014.
For the full story click marketwatch