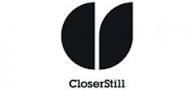 CLOSERSTILL MEDIA, the London-based exhibition and conference organiser, has announced it has acquired a majority stake in 'Learning 2018' in a deal with Masie Productions, for an undisclosed sum.
The Learning Conference is one of the most respected conferences in the USA, with around 2,000 delegates drawn from the technology and corporate learning sectors and with participation of more than 40 commercial sponsors in the learning and technology field.  In 2017 former First Lady Michelle Obama and actor John Lithgow were keynote speakers and Leslie Odom Jr., author of "Failing Up", and star of Broadway hit musical Hamilton and author Dan Pink will head the international speaker faculty of 'Learning 2018'.
CloserStill and Elliott Masie have formed a new company under a joint venture agreement which will continue to produce the annual Learning Conference held in Orlando, Florida at Disney's Coronado Springs Convention Center in the Fall.  'Learning 2018' takes place from November 4– 7.
Under the new partnership with CloserStill, Elliott Masie will continue to lead the programme curation and act as host for the Learning Conference for the new JV company – CSM Learning, LLC. Elliott Masie's Learning Consortium, a 20 year old collaboration of Fortune 500 companies including McDonalds, Google, American Express, United Airlines, Bloomberg, will be a co-host of Learning 2018 and will play a key role in presenting workplace learning innovations for benchmarking.
Elliott Masie is among the most well-known figures in the global eLearning industry. He is founder of the Masie Center, an international learning lab, and chair of The Learning Consortium.  He is the author of 12 books and credited with having introduced the term and concept of e-Learning to the corporate world in the mid-1990's. 
A new focus on disruptive technologies will form part of Learning 2018, with the introduction of Tech @Learning – a multi-strand content programme focussing on adaptive learning, artificial intelligence and machine learning, emerging assessment technologies, chatbots, immersive realities, edTech and venture innovations. 
CloserStill runs the world's leading workplace learning event brand, Learning Technologies, with three market leading annual events in Paris, Berlin (with Online Educa) and London, a global digital community and the industry's leading awards programme for corporate learning and development professionals.  The London event in February is Europe's largest annual exhibition and conference for the workplace learning sector attracting more than 8,000 attendees and over 200 exhibitors.
CloserStill, ranked in the top 100 in the Sunday Times International FastTrack 200 of the UK's fastest growing exporters in 2016, 2017 and 2018 and as the fastest growing events business in Europe according to the 2017 Financial Times' FT1000 Index. The Group was also ranked in the Sunday Times Top 100 Companies to Work For index in 2018. CloserStill is one of the UK's largest private exhibition companies with an annual EBITDA of circa £20M.
"It is an amazing time in the world of learning – as new technologies and approaches enable organizations and employees to learn anytime from anywhere.  I am thrilled to have our Learning Conference, with over 28 years of experience, become part of CloserStill's international group of conferences and events.  Together we will link learning leaders in the UK, Germany, France, Singapore and beyond with the learning executives attending Learning 2018 in the US.  It will be an exciting time for me and our team." said Elliott Masie
Commenting on the acquisition and new joint venture with Masie, CloserStill's Learning Group Director, Mark Penton, said: "We are thrilled and honoured to be working with Elliott and his team. Elliott is an innovator and a disruptor and we feel that our combined global experience in the learning world will make for a very exciting new era for the Learning Conference which we have long admired and respected."