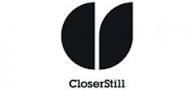 CLOSERSTILL MEDIA, the London-based exhibition and conference organizer, has acquired a majority stake in Focuszone Media, Inc., operating as The eLearning Guild, for an undisclosed sum.   The eLearning Guild has a 40,000+ membership community of learning and development professionals in the United States and around the world. The Guild operates conferences including DevLearn (Las Vegas, Nevada), Learning Solutions (Orlando, Florida), and Realities 360 (San Jose, California.)
CloserStill runs the world's leading workplace learning event brand, Learning Technologies, with three market leading annual events in London, Berlin (with Online Educa) and Paris, a global digital community, and the industry's leading awards program for corporate learning and development professionals. The London event in February is Europe's largest annual exhibition and conference for the workplace learning sector, attracting more than 8,000 attendees and over 200 exhibitors.
"This a very exciting moment for the Guild. Our vision has always been 'Together we are better,' and this partnership with CloserStill empowers the Guild to connect to a broader global community in new and exciting ways. We'll be able to bring more international perspectives into the conversations we host and highlight solutions from all around the globe that our community can learn from. Connecting with the CloserStill network will enable the Guild to provide even more support to help our members grow in their professions and support each other in our work," said David Kelly, executive vice president of the Guild.
Commenting on the acquisition, CloserStill's Learning Group managing director, Mark Penton, said: "We are delighted to welcome The eLearning Guild and their impressive event portfolio to our growing global network and are incredibly excited by the huge opportunities this will create. And most importantly, we look forward to enhancing the collaboration between our family of learning brands and their learning communities around the world."