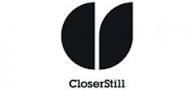 Accrording to The Daily Mail the company that runs the London Vet Show and a number of other events, could be about to change hands for up to £300million amid a frenzied year of buyouts in the events and exhibitions sector.
City sources said the private equity owners of CloserStill Media have appointed bankers from DC Advisory Partners to find a buyer for the business.
Industry insiders suggested that CloserStill could be sold for between £250million and £300million to a rival such as Clarion Events, which puts on the Furniture Show.