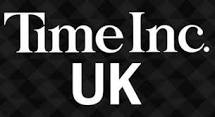 Time Inc. UK is buying Collective's UK ad network division. Terms of the deal were not disclosed.

Last year, Collective reorganized its business into two operating units; its legacy ad network division and its new advertising hub technology division called Visto. Since then, Collective has focused on Visto, with the group's U.S. ad network becoming one of the inaugural clients on the Visto platform.
As a result, Collective sought to sell its UK unit in order to concentrate and provide added investment to support this U.S. ad network business. Visto is proving to be popular within the industry. Last month, the advertising tech company received $34 million from investors to help grow the Visto platform which is designed to bring added transparency and analytics to the ad tech industry. The system provides a simplified and consistent view of consumers, with clients receiving information segmented via demand-side platforms, supply-side platforms, and publisher direct.
Meanwhile, the 50-staff Collective UK will continue to operate from its current offices in London under the Collective UK name. Time Inc.'s UK content from across more than 50 brands will further strengthen the publisher inventory available through Collective UK's media network.
For the full story read MediaPost and AdExchanger