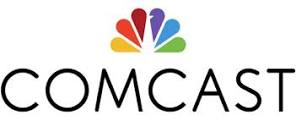 One day after AT&T got court approval for its big Time Warner acquisition, Comcast formally made a $65 billion bid for 21st Century Fox's businesses, which had intended to sell various businesses to Walt Disney.
The offer — 19% more than Walt Disney's offer, an all-cash proposal — had been expected. Disney's deal for those businesses, announced in December, was valued at $52.4 billion.
The bid is for Fox's movie studio, National Geographic Channel, FX networks, Fox's regional sports channels, and stakes in Hulu, Star India and Sky PLC.
Twenty-First Century Fox stock closed on Wednesday sharply higher — 8% to $43.66. Walt Disney's stock was 2% higher to $106.31. Comcast Corp's stock was down 0.2% to $32.32.
On Tuesday, a U.S. District Court Judge approved AT&T's proposed $85.4 billion deal for Time Warner.
For the full story read MediaPost 
Comcast kicked off a bidding war for 21st Century Fox's prized entertainment and distribution assets last night with an offer nearly $13 billion higher than Walt Disney's.