News UK chief executive Mike Darcey has called the Guardian and Daily Mail digital "minnows" – despite the publishers' boasting a combined monthly online readership of almost 300 million – in the latest round of the debate about finding a sustainable model for professional journalism.
Darcey, who also criticised his rivals last month in a speech defending News UK's strategic decision to back the digital paywall model, offered a back-handed compliment about the Guardian's "digital first" strategy.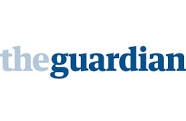 Darcey argued that the open digital strategy – coupled with cover price rises – will hasten the demise of print editions.
"Chasing online advertising revenue at scale requires a deep, free online proposition and this in turn undermines the incentive for people to pay for print editions," said Darcey, speaking at the Digital Media Strategies conference on Wednesday. "The Guardian web proposition is so good I wonder why anyone continues to buy the Guardian edition in print at all. They must be very wealthy people."
He added that aiming to rely on online advertising as the primary revenue stream was a dangerous strategy, putting newspaper publishers in direct competition with global giants such as Google and Facebook.
For the full story click The Guardian