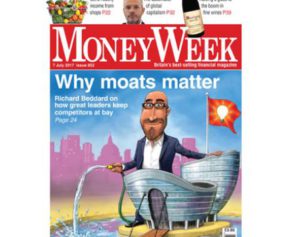 Publisher of The Week, Dennis Publishing, has bought financial magazine MoneyWeek. Like The Week, MoneyWeek has enjoyed years of circulation growth.
In the second half of 2016 MoneyWeek grew 2.1 per cent to 46,498. The Week grew 1 per cent to 206,251.
Founded by The Week creator, Jolyon Connell and editor-in-chief Merryn Somerset Webb, MoneyWeek was launched in 2000. It has been produced by Agora Publishing since 2003.
For the full story read Press Gazette