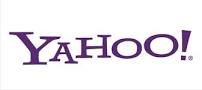 The publisher of the Daily Mail has confirmed it is in talks with private equity companies about a takeover of Yahoo.
Ailing tech firm Yahoo, which has a market capitalisation of $38bn (£27bn), put its core business up for sale in February with bids due by 18 April.
For the full story read The Guardian and The FT and Mediapost about Verizon's ambitions. Even more here.