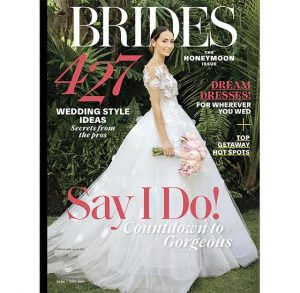 Dotdash,  the former About.com, has acquired Brides from Condé Nast, one of three brands the magazine publisher put up for sale this year. Terms of the Brides deal, which closed today, were not disclosed.
Brides, the 85-year-old wedding and bridal brand, will no longer publish a print magazine after the August/September issue in the U.S. and the September/October issue in the U.K.
The future focus will be "building the most comprehensive, inspiring, inclusive and trusted wedding content — for all types of weddings  — online and across platforms," according to Dotdash statement.
Print circulation is around 300,000.
"We're not buying this for print," Vogel told The New York Times. "We're buying this for the editorial team and for digital."