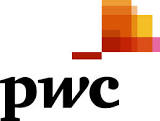 Consumer ebook market set to almost triple over next four years while PwC predicts sales of printed editions will fall.
The ebook will overtake the paperback and hardback as Britons' preferred format for reading their favourite novels by 2018, according to a report. The UK consumer ebook market – which excludes professional and educational books – is forecast to almost triple from £380m to £1bn over the next four years.
Over the same period, accounting group PwC predicts that sales of printed editions will fall by more than a third to £912m as the UK population's reading habits become dominated by tablets, with 50% of the country expected to own an iPad, Kindle or a similar device by 2018.
For the full story read The Guardian