The deal would see the Group sell its Capitol Hill-focused subsidiary to D.C.-based startup FiscalNote in exchange for an 18-percent stake in the buyer.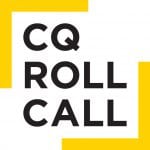 The Economist Group is nearing a deal to sell CQ Roll Call to SaaS firm FiscalNote in exchange for an 18 percent stake in the company, according to an announcement released Wednesday.
Expected to be finalized later this year, the proposed deal would see the London-based publisher become the largest individual shareholder in FiscalNote, a D.C.-based startup that provides CRM, data and information services to clients "at the intersection of global business and government."
Chris Stibbs, CEO of The Economist Group, would join FiscalNote's board of directors.
"FiscalNote's technology-driven approach to products and services is the perfect complement to CQ Roll Call's editorial excellence and advocacy services," said Stibbs in the announcement, which added that FiscalNote would "uphold CQ Roll Call's editorial independence while identifying opportunities to adapt and grow in a transforming news landscape."
Formed in 2009 when The Economist Group acquired Congressional Quarterly from St. Petersburg Times owner Times Publishing Company and merged it with Roll Call, which it has owned since 1993, CQ Roll Call houses two of the oldest and largest outlets specifically devoted to Capitol Hill. The two publications maintain separate editorial mastheads but a centralized business structure under president Paul McHale.
Read Folio