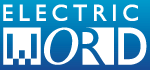 Electric Word plc ("EW") is pleased to announce a new partnership between its online gaming business ("iGB") and iGaming North America, a Nevada-based conference business.
iGB has acquired a 50% interest in SAM Media Ltd, the membership company that owns the annual iGaming North America conference. EW's interest is held through iGB's wholly owned US subsidiary, iGaming Business North America Inc, a Delaware Corporation, and was acquired for a nominal consideration. iGB will bring the experience of its successful European conference business to the expertise of the existing SAM Media team made up of renowned Nevada gaming attorney Tony Cabot, Innovation Group COO Kim Arnold and iGaming industry veterans Mark Balestra and Sue Schneider.

In 2013, the iGaming North America conference achieved revenues of approximately $0.5m USD. The deal allows iGB to share in future profit growth above an agreed threshold and also gives each party a call option to acquire the others' membership interest at a future date.
For the full story click RNS