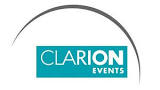 Electric Word press release dated 18 December 2015:
Electric Word plc (AIM: ELE, "Electric Word", the "Company") today announces that it has conditionally agreed to sell its indirect 70 per cent. shareholding in iGaming Business Limited ("iGB"), to Clarion Events Limited ("Clarion"), a global events business with a portfolio of event and media businesses across a range of vertical markets. The Sale values the whole of iGB on a cash free debt free basis at £19.7 million. The holder of the remaining iGB Shares, Michael Caselli, has also agreed to sell 5.1 per cent. of the issued iGB Shares and will retain the balance.
Highlights
· Conditional sale of 75.1 per cent. of the shares of iGB, 70 per cent. by SBG, a wholly-owned subsidiary of Electric Word (who holds 70 per cent. of iGB), and 5.1 per cent by Mr Caselli (who holds 30 per cent. of iGB), which values the whole of iGB on a cash free debt free basis at £19.7 million.
· The Gaming Interests generated 2014 revenues of £5.4 million and 2014 EBITDA of £2.0 million after allocation of central costs.
· The base cash consideration payable to SBG of £13.8 million will be adjusted to reflect SBG's share of Net Debt and Net Working Capital at Completion.
· Net cash proceeds of the Sale receivable by SBG on Completion are expected to be £12.2 million.
· Electric Word considers that iGB's potential can best be realised within a business with a larger events portfolio and online gaming, which is the focus of iGB's business, has a different risk profile than that faced by the Group's other operations.
· The Sale is also in line with the Existing Group's strategy of concentrating on a smaller number of markets to enable the Existing Group to make more focused investments in developing higher-value digital products and related services.
· The Board is considering making a capital return to shareholders.
· The Sale is, inter alia, subject to Shareholder approval.
A circular will be distributed to Shareholders as soon as practicable ahead of a General Meeting convened to seek the approval of Shareholders for the Sale, which is expected to take place at 10.00 a.m. on 4 January 2016, and will shortly be available on the Company's website at www.electricwordplc.com.
Julian Turner, Chief Executive of Electric Word, said:
"I am delighted that we have reached agreement to sell iGB to Clarion at an attractive valuation. iGB has performed exceptionally well in recent years, led by a talented management team and exceptional staff. I would like to thank them for their excellent work over ten years as part of Electric Word and I strongly believe that both they and the business will continue to thrive under Clarion's ownership."