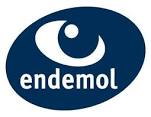 Big Brother producer Endemol has announced a €30m (£25m) investment in a stable of local and international digital video channels on platforms including YouTube, Yahoo and AOL.
The Dutch producer will look to bypass traditional TV channels with the venture, called Endemol Beyond, which will build on its existing digital operations in the UK, US and across Europe.
Endemol said the initial investment would create a network of "premium channels … investing in high-end original productions, engaging leading talent and partnering with international brands". The group already has more than 100 YouTube channels worldwide.
For the full story click Guardian