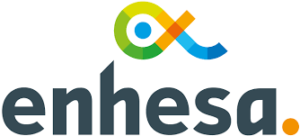 Enhesa, the global compliance and sustainability content business backed by CGE Partners, is excited to announce it has completed the acquisition of HCB magazine and website.
Established in 1980, HCB publishes key insights on the transport, handling and storage of dangerous goods. Global in scope, it covers regulatory developments in the sector and brings its readers news and insight that aim to make their operations safer, compliant, and more efficient.
Through the HCB monthly magazine, HCBLive.com website and news alerts, HCB covers the transport and storage of all types of dangerous goods, with focus on liquid chemicals, liquefied gases, explosives and other hazardous articles. It reports on all modes of transport: road, rail, maritime (bulk and packaged), inland waterway and air, making it a leading international resource for the dangerous goods professional.
This news closely follows Enhesa's recent acquisition of sustainable chemistry company, Scivera, on 11 October 2021 and marks the third add-on acquisition for Enhesa – the first being Chemical Watch in December 2020.
For the full story read Chemical Watch