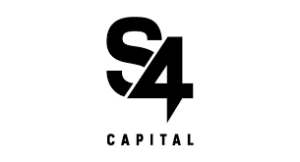 Miyagi to merge with Media.Monks. Media.Monks strengthens its content capabilities, adds talent and expands in Italy
S4Capital plc (SFOR.L), the tech-led, new age/new era digital advertising and marketing services company, announces that Miyagi, leading creative content marketing agency – integrating strategy, creativity and production – is merging with Media.Monks to form S4Capital's Content practice in Italy. The merger adds to the existing Content, Data&Digital Media capabilities in Italy, Europe's fourth largest advertising market.
Miyagi was founded in 2013 by five partners Francesco Bragonzi, Francesco Menichini, Tommaso Marucchi,  Felice Arborea and Giuseppe Azzone. Specialising in end-to-end digital experience content strategy, design and production, Miyagi now numbers 70 experts in Milan working on clients such as Campari Group, Danone, Luxottica, Red Bull and Xiaomi.
S4Capital Executive Chairman Sir Martin Sorrell said, "We are delighted to welcome Francesco, Tommaso, Felice, Giuseppe and Francesco to Media.Monks and S4Capital. We look forward to developing an even stronger Content, practice in Italy to complement our Data&Digital Media practice and form a base for Technology services, building on the impressive success Miyagi has already had and broadening our base in Western Continental Europe."
"Miyagi significantly expands our Content practice in Italy giving us deeper creative, production and social capabilities which we can put to work immediately for our Italian clients. Besides that, Miyagi's work and management team looks a lot like Media.Monks a few years back, and we got along since the first moment we met. With close to 100 Monks in the Italian market, and a clear focus on digital creative craft I believe we will accomplish great things together," said Victor Knaap, CEO Media.Monks EMEA, and S4Capital Executive Director.
Francesco Bragonzi, Chairman and Co-Founder of Miyagi added "On behalf of the partners we are excited to be joining Media.Monks and we look forward to taking their disruptive model to the next level here in Italy. Becoming part of a company that shares the same vision that we've followed since the beginning was a unique and unmissable opportunity for us and we can't wait to start this incredible new adventure and to share this new path with our clients. We also can't forget who made this possible and we really want to share the excitement of this moment with our employees who have made this possible and who will be first in line on this new ride."
About Miyagi
Miyagi is a creative content marketing agency that integrates strategy, creativity and production into a smooth and productive process.
It was born as a production company and its evolution reflected what the market has been looking for in recent years: one agency to cover the whole stream of creative communication, starting from the building up process of strategy, research and data driven plans, through the creativity and ideation of multi-channel campaigns to the actual production of videos, events and on field campaigns and ending with the post production and multi format and multi-language adaptation for all the contents.
It now has more than 70 employees distributed across different teams (strategy, social, account, production and post production) with different backgrounds and skills who cooperate together, sharing the same spaces and ideas.
It was included in the 2020 list of the fastest growing companies both in the 100 Leaders of Growth List – for the "Il Sole 24 Ore" and the 1000 Europe's Fastest Growing Companies 2020 list for the Financial Times.