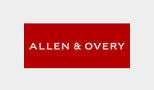 Europe's new one-stop patent system is winning over companies despite initial criticism from lawyers and some multinationals of the scheme, which is expected to come into effect in 2016, according to a survey on Monday.
The Europe-wide unitary patent system offers a cheaper, simpler solution for businesses seeking to protect their inventions, rather than having to register and enforce patents separately in individual European Union (EU) countries.
But there has been scepticism as to whether firms would opt into the new arrangement or stick with a country-by-country approach, given doubts about the efficiency and quality of decision-making from an untested Unified Patent Court (UPC).
A survey of 152 individuals working in the European headquarters of large and medium-sized patent-owning enterprises found that 74 per cent thought the new system would benefit their company. Only 15 per cent saw it as negative.
Telecoms, media and technology companies were particularly positive, with 91 per cent expecting to see benefits.
For the full story read Borneo Post
For the full report click Allen & Overy