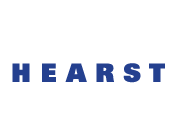 Press release: NEW YORK, April 12, 2018 – Hearst announced today that it has purchased from Fimalac S.A. an additional 20 percent interest in global financial information services company Fitch Group, bringing Hearst's equity interest to 100 percent. The transaction is valued at $2.8 billion. Hearst acquired its original interest in Fitch Group in 2006, and increased its holdings to 80 percent in 2015.
Fitch Group—comprised of three core businesses, Fitch Ratings, Fitch Solutions and Fitch Learning—is an international leader in the financial services industry. Fitch provides key insights and analysis which are critical to the global financial community and today's ever-changing economy.
"With this purchase, Fitch Group becomes Hearst's largest wholly-owned business," said Hearst President and CEO Steven R. Swartz. "Fitch CEO Paul Taylor has built a great team that has delivered impressive growth in the ratings and information services businesses. We have had an excellent partnership with Fimalac S.A. and its leader and founder, Marc Ladreit de Lacharrière. We now look forward to Fitch's continued success as a wholly-owned Hearst property."
Fitch Group has expanded revenue streams, with more than 20 percent of the company's revenue in recent years coming from data products outside of ratings.
"Hearst and Fitch share a commitment to innovation and helping clients utilize information to make smarter decisions," Taylor said. "We are excited to continue growing Fitch's ratings, solutions and learning services businesses, and to work even more closely with colleagues across Hearst's divisions."
Taylor joined Fitch Group in 2000 and was appointed president of Fitch Ratings in 2010. He currently serves as president, chief executive officer and group head of Fitch Group and is a senior vice president of Hearst.
About Hearst
Hearst is one of the nation's largest diversified media, information and services companies with more than 360 businesses. Its major interests include ownership in cable television networks such as A&E, HISTORY, Lifetime and ESPN; global ratings agency Fitch Group; Hearst Health, a group of medical information and services businesses; 31 television stations such as WCVB-TV in Boston and KCRA-TV in Sacramento, Calif., which reach a combined 19 percent of U.S. viewers; newspapers such as the Houston Chronicle, San Francisco Chronicle and Albany Times Union, nearly 300 magazines around the world including Cosmopolitan, ELLE, Harper's BAZAAR and Car and Driver; digital services businesses such as iCrossing and KUBRA; and investments in emerging digital and video companies such as Complex Networks, AwesomenessTV, BuzzFeed and Vice. Follow us on Twitter @HearstLiveand @Hearst.
About Fitch Group
Fitch Group is a global leader in financial information, providing critical insights that inform better decision-making in financial markets. With operations in more than 30 countries, Fitch Group is comprised of: Fitch Ratings, a global leader in credit ratings and research; Fitch Solutions, an authority in credit and macro intelligence providing fixed-income products and services to the global financial community; and Fitch Learning, a preeminent source of training and professional development.