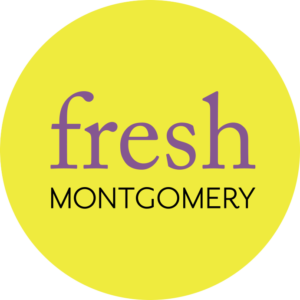 Press release: The UK's leading food, drink and hospitality events company accelerates growth through strategic acquisitions and organic growth
Fresh Montgomery, the UK's leading organiser of food, drink & hospitality events, has acquired Pub18, the only show entirely dedicated to the UK pub industry. The acquisition will strengthen Fresh Montgomery's position as the most comprehensive events organisation in the market serving the food, drink and hospitality industries.
Previously owned and run by SME London, one of the world's most innovative and experienced events companies, Pub18 showcases the latest trends and insight to provide publicans with support, ideas and inspiration to drive their businesses forward in a challenging business landscape. Fresh Montgomery will ensure Pub18 continues to be at the forefront of industry innovation, by bringing its experience from running the successful Independent Hotel Show to deliver the best, most relevant content and experience to professionals within the pub industry. Pub18 is fiercely in support of publicans from across the UK, and brings together the industry's finest and most relevant suppliers, experts and service providers to facilitate connections and opportunities to strengthen the industry at large. Exhibitors include: Estrella Galicia & Maeloc, Fever Tree, Dialma Brown, European Shuffleboard and Cellar Trends
Fresh Montgomery is built on over 20 years' experience running business events including: IFE, Hotelympia, Speciality & Fine Food Fair and is part of Montgomery, the oldest family-owned events business in the UK and listed in 1,000 Companies to Inspire Britain (LSE) & Real Business HOT100 . The acquisition of Pub18 will open up new opportunities for Fresh Montgomery to use its expansive portfolio to drive innovation across the food, drink and hospitality industries.
Fresh Montgomery is planning a number of acquisitions and organic launches as part of an accelerated growth strategy in the UK and overseas over the next two years. This acquisition follows the announcement that Fresh Montgomery acquired the Food & Drink Innovation Network (FDIN) earlier this month, adding to their expertise in food & drink product trends & innovation.
Miranda Martin, Portfolio Director for Fresh Montgomery, who leads the company's 'Niche' portfolio says "Fresh Montgomery is experiencing an incredible period of growth. We are passionate about supporting all areas of the hospitality sector and the acquisition of Pub18 will enable us to look closely at how we can meet the needs of the pub industry as its own niche, whilst enhancing our wider company offering to support the broader food, drink and hospitality industries."
Pub18 will take place 6 – 7 February at Olympia, London.