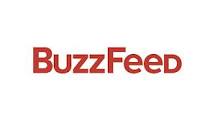 Buzzfeed UK reported a pre-tax loss of £3.3m last year despite more than doubling its turnover to £20.5m on the previous year, new financial figures show.
The digital media company's accounts, published in full for the first time at Companies House on Friday, also show figures for 2015 – when it reported a pre-tax profit of £38,395 and turnover of £9.8m.
Prior to 2016, Buzzfeed UK – the UK arm of US-based Buzzfeed – was small enough that it only needed to publish abbreviated accounts. Last year Buzzfeed expanded overseas, opening subsidiaries in Brazil, India, Mexico and Spain. Buzzfeed UK is listed as the owner, or part owner, of subsidiary operations in Germany, France, Spain, Japan, Mexico and India.