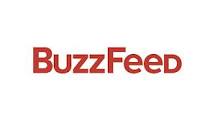 According to the Guardian, Social sharing news and entertainment site Buzzfeed attracted more than 10 million UK users in November, the first time it has provided official figures on its progress since launching a London office earlier year.
Buzzfeed said that growth in its global popularity – which now also includes dedicated operations in Brazil, France and Buzzfeed en Espanol – had pushed it to a record high of 130 million global unique users last month.
Buzzfeed says much of its increase in traffic comes from Facebook, adding that Twitter referral traffic has also surged.
For the full story click Guardian