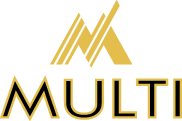 Pearson, the world's leading learning company, has agreed to acquire 100% of Grupo Multi, the leading adult English Language Training company in Brazil. Pearson will acquire Grupo Multi from the Martins family, the company's 78% majority shareholders, and the investment firm Kinea for approximately £440m (R$1.7bn) in cash and the assumption of £65m (R$0.25bn) of debt.
Grupo Multi is the largest provider of private language schools in

Brazil serving over 800,000 students across more than 2,600 franchised schools. It primarily delivers English language courses through a range of school brands including Wizard, Yazigi, Microlins and Skill. The acquisition builds on Pearson's global presence in the delivery of English language training and on its schools "sistemas" business in Brazil. Pearson already has over 600,000 students learning English at more than 250 Pearson operated and more than 350 Pearson franchised centres around the world. In addition, Pearson has approximately 500,000 students in K12 sistemas schools in Brazil.
For the full RNS click Pearson
Click Pearson for the website