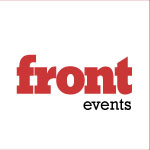 Front Events, organiser of the Financial Services Expo shows, has announced the launch of FSE Cardiff, to take place in the Welsh capital city in June 2016.
The new show will offer the advisory community in Wales and the South West access to a financial services event, which provides content and a range of support and opportunities from a wide range of exhibitors, said the organiser.
It is the latest addition to the FSE event roster with FSE London being held this week (16-17 September), FSE Glasgow in March 2016 and FSE Manchester in May 2016.