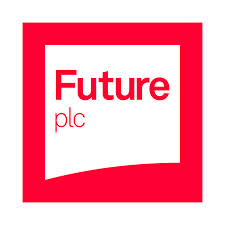 Future plc ("Future"), the international special-interest consumer magazine group, announces that it has entered into an agreement with the Board of Highbury House Communications plc ("Highbury") to acquire 38 magazine titles, and associated assets, for a cash consideration of £30.5 million, which will be funded from Future's committed bank facilities.
The titles being acquired (full list attached) include Fast Car, Fast Bikes, DJ, DVD Review, the What Video group of magazines and Highbury's puzzle magazines.
Additionally, the deal includes Highbury's US business which publishes five magazines. Highbury management accounts for the year ended 31 December 2004 show that: (a) the assets being acquired generated unaudited aggregated turnover of approximately £34.1 million; (b) the unaudited aggregated profit (before interest, taxation and amortisation) attributable to these assets was approximately £5.3 million; and (c) the unaudited aggregated net assets relating to the transaction were estimated at £20.1 million of which approximately £18.4 million related to intangible publishing rights.
Future anticipates that a number of the benefits identified in relation to its previous offer for the whole of Highbury, in particular further diversification of Future's portfolio and the benefits from increased financial and operational scale, are applicable to the acquisition of these Highbury assets.
None of the titles being acquired is a games title. As a result of this deal, the estimated split of the Group's revenues is likely to become Games 38%;Entertainment 34%; and Computing 28%.
For the financial year to 30 September 2006, Future anticipates that this acquisition will enhance adjusted earnings per share (this statement does not constitute a profit forecast nor should it be interpreted to mean that future earnings per share of Future following this transaction will necessarily match or exceed historical earnings per share of Future) and Future expects to achieve a post-tax return on this investment in excess of its weighted average cost of capital.
Commenting on the acquisition of these Highbury titles, Greg Ingham, Chief Executive of Future, said:
"These are classic special-interest magazines which will be great additions to the Future portfolio. We look forward to welcoming warmly the people who work on these titles to Future. I am delighted that we have managed to reach agreement with the Highbury Board to secure a positive outcome for both businesses.
"This deal has several of the attractions of the larger one with Highbury from which we withdrew earlier this month. We have built up considerable knowledge of Highbury's portfolio over the past few months and thus have been able to move swiftly."
The acquisition of these Highbury titles is subject to the approval of Highbury shareholders. Future shareholder approval for the transaction will be sought if required. Such approvals are to be obtained by 30 June 2005. A fee of £500,000 is payable by either party if any required approval by their respective shareholders for the disposal is not obtained. Highbury has also undertaken
that until the earlier of all relevant Highbury and Future shareholder resolution conditions having been met, or Highbury or Future shareholders rejecting the relevant resolution, it will not discuss or negotiate with any third party or enter into any agreement to dispose of these Highbury assets.