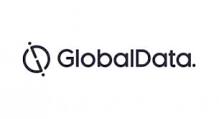 (Sharecast News) – GlobalData announced on Thursday that it had agreed to acquire the life sciences business of IHS Markit.
The AIM-traded firm said the business offers "comprehensive and independent" coverage of drug pricing, reimbursement and market access trends, as well as healthcare forecasts and healthcare economic data microsimulation modelling.
It said those capabilities represented a "strategic addition" to its existing pharmaceuticals vertical, and would result in a "true end-to-end offering" with industry leading breadth and depth for our clients.
Completion, which remained subject to certain closing conditions, was expected to occur during the fourth quarter, and would be funded from the group's existing cash resources and banking facilities.
"The life sciences acquisition represents a strategic bolt-on to our already strong pharmaceuticals data, insights and analytics services," said chief executive officer Mike Danson.
"The addition of drug pricing data, as well as other critical life sciences data and analysis, further confirms our industry leading breadth and depth in the pharmaceuticals space."