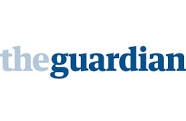 Facebook has become the "richest and most powerful publisher in history by replacing editors with algorithms", according to Guardian editor Katharine Viner.
She accused the online platform of having shifted "entire societies away from the open terrain of genuine debate and argument, while making billions from our valued attention". In a speech to Guardian staff, members and supporters last night, Viner said the current business model supporting journalism was "collapsing" as Facebook and Google "swallow digital advertising".
The two web giants, known collectively as the Duopoly, are taking the lion's share of digital advertising money in the UK and the majority of any new growth in advertising revenues. Press Gazette has called on the Duopoly to "stop destroying journalism" and pay more back to news publishers, on whose content they rely. Said Viner: "The transition from print to digital did not initially change the basic business model for many news organisations – that is, selling advertisements to fund the journalism delivered to readers.