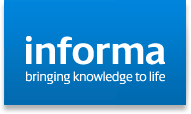 Nearly a decade after a merger attempt collapsed, the trade show organisers Informa and UBM are again in talks about a combination, investors were told this evening.
The pair were forced to reveal their rekindled romance at the end of trading on the stock exchange, after rumours filtered through the market during the day and drove 5.2pc increase in UBM's shares.
This time the suggested deal is a cash and shares Informa takeover of UBM to create the world's largest business events company. If successful, Informa will overtake Relx and bring together industry jamborees such as its own World of Concrete with the likes of Black Hat, an annual gathering of computer hackers in Las Vegas.

The two companies have a combined stock market value of more than £9bn and overall revenues of £2.2bn, and run exhibitions all over the world across a multitude of industries.