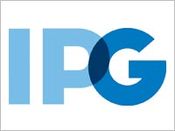 Reports that Interpublic Group may be looking to acquire US data company Acxiom's marketing solutions business for a reported $2.2bn (£1.67bn) indicates a possible doubling down on data among the agency groups, analysts at Liberum said.
Acxiom predominately supplies data and analytics on households for direct marketing and customer relationship management work. According to Liberum, the company claims that it maintains a storehouse of consumer information covering nearly every household in the US.
In September last year, IPG entered into a global partnership with Acxiom to strengthen the network's data and analytics capabilities. This, the analyst company posits, will focus attention in the industry again on the importance of owning data in a "GDPR World".
For the full story read Campaign