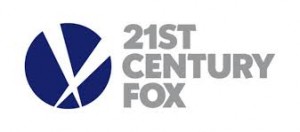 The Fox boss James Murdoch is reportedly being considered as a potential successor to Bob Iger, chief executive of Walt Disney, if the two companies reach agreement on a possible takeover.
According to the Financial Times, Rupert Murdoch and his younger son, James, could take senior roles at a combined company if a deal is struck. Iger, 66, is due to retire in 2019 and James Murdoch, 44, currently chief executive of 21st Century Fox and chairman of the satellite broadcaster Sky, is a possible successor.
Disney began holding on-and-off discussions to take over some of Fox's major assets last month. The sale would include Fox's movie studio, cable channels and international units – Sky and Star India. It could be worth more than $60bn and would reshape the media landscape.
21st Century Fox 'restarts talks' for possible sale to Walt Disney
But Disney is not Fox's only suitor. Comcast, the US's largest cable operator and owner of NBC Universal, the TV network and movie studio company, is also reported to be assessing a bid, as is Verizon, the largest US telecoms group.