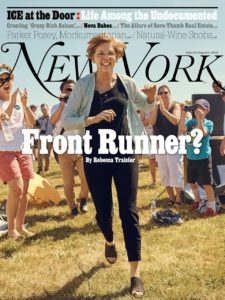 A spokeswoman for New York Media has confirmed that the Wasserstein family is considering "investment interest and strategic opportunities" and "evaluating the market" following reports that New York magazine and its digital offshoots are up for sale.
Bruce Wasserstein originally acquired the magazine for $55 million in 2003, shortly before installing Adam Moss as its editor, beginning a 15-year stretch over which New York has earned more National Magazine Awards than any other title. After Wasserstein's passing in 2009, control of the company shifted to his family, with Bruce's daughter Pam taking over as New York Media's CEO in 2016.
After an initial Wall Street Journal report dropped on Tuesday afternoon, CNBC obtained an internal memo from Pam Wasserstein, which it presented as confirmation that the family is indeed considering a sale of the magazine and its other properties, including the online brands The Cut and Vulture.