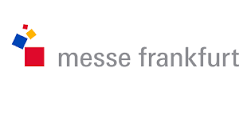 Press release from RosMould: Messe Frankfurt consolidates its portfolio of technology shows with RosMould – International trade fair for mold-making, prototyping and 3D technologies. The agreement for purchase was signed by Moldexpo LLC, the owner of the show, and Mesago Messe Frankfurt GmbH, the part of Messe Frankfurt Group.
"Russia remains one of the countries with high potential for economic growth and exhibition business as well. On the market is seen the rise of demand for machine tools for such key sectors as power generation, transport, automotive and agriculture. Since 2006, RosMould has united the specialists from the wide range of industries, providing the innovative solutions in the field of design and engineering of products, equipment for prototyping, manufacturing of moulds, die moulds and stamps. Messe Frankfurt is one of the key player on exhibition market worldwide with strong expertise in many business fields. Its experience will greatly contribute to the further development of RosMould," notes Dmitry Sorokorensky, President of Moldexpo LLC.
Petra Haarburger, President of Mesago Messe Frankfurt GbmH, adds: "The purchase of RosMould is an important step in expanding our corporate portfolio. We strongly believe in the high potential of the trade fair like a platform for business dialog between market leaders and presentations of innovative technologies for additive manufacturing. An expertise of our trade fair formnext powered by tct, and the good understanding of the Russian market by our group company, Messe Frankfurt RUS, are the key factors for the future successful development of RosMould".
Messe Frankfurt RUS is the Moscow-based subsidiary of the international exhibition concern. The portfolio includes nine international brands of exhibitions and forums in Moscow, Kazan and Astana. Such events like Modern Bakery Moscow, Interlight Moscow powered by Light+Building, Heimtextil Russia and others are the leading professional trade fairs in Russia and CIS countries.
The Russian subsidiary operates two national Chinese trade fairs, initiated by the government of the People's Republic of China – China Commodity Fair and China Machinery Fair.
"This investment allows us to serve with an outstanding platform for the Russian and international high technology market. With our expertise and global sales network we help to transfer the innovations from know-how carriers to the local market. Messe Frankfurt RUS and Mesago see a lot of potential in such a trade fair," says Eugen Alles, Managing director of Messe Frankfurt RUS.
The next edition of RosMould will be held on June 19-21, 2018 in IEC Crocus Expo.
Background information on RosMould
RosMould 2018, a world-class specialized trade fair for mold making, design and application development, is presenting products and services, technologies and breakthroughs for the mold market of tomorrow. For ten years RosMould has been a trusted compass for professionals in the field of mold, die and stamp manufacturing. The crucial role that form generating equipment plays in every industrial sector is one of the keys to the popularity and significance of RosMould, the only trade fair of its kind in Russia and Eastern Europe. The chief objective of the Organizing Committee is to involve all types of businesses, research institutions and trade unions operating on the market of molds, die-molds and stamps. RosMould is a unique fair concept that bridges the gap between industrial designers, product developers, manufacturers, suppliers and end-users. RosMould shows methods for quicker, more economical and more efficient product development, which is a factor of increasing importance in meeting the demands of modern economy. The exhibition provides the participants with all necessary technical facilities and creates an atmosphere of natural and productive communication between exponents and visitors – company directors, managers, marketers, leading specialists, researchers and media representatives. (rosmould.com)
Background information on Messe Frankfurt 
Messe Frankfurt is the world's largest trade fair, congress and event organiser with its own exhibition grounds. With more than 2,300 employees at some 30 locations, the company generates annual sales of around €647 million. Thanks to its far-reaching ties with the relevant sectors and to its international sales network, the Group looks after the business
interests of its customers effectively. A comprehensive range of services – both onsite and online – ensures that customers worldwide enjoy consistently high quality and flexibility when planning, organising and running their events. The wide range of services includes renting exhibition grounds, trade fair construction and marketing, personnel and food services. With its headquarters in Frankfurt am Main, the company is owned by the City of Frankfurt (60 percent) and the State of Hesse (40 percent).
For more information, please visit our website at:
www.messefrankfurt.com | www.congressfrankfurt.de | www.festhalle.de
Background information on formnext powered by tct
Formnext powered by tct is the leading trade fair and conference for Additive Manufacturing and the next generation of intelligent manufacturing solutions. It focuses on the efficient realization of parts and products, from their design to serial production. formnext shows the future of innovative manufacturing. The conference set to take place alongside the exhibition will  also highlight the latest trends and issues in additive manufacturing, along with clever ways in which it can be integrated into process chains in industrial production. The conference's content is designed by Rapidnews/tct + Personalize. In 2016, over 13,384 trade visitors came to see the offerings of the 307 exhibiting companies. formnext powered by tct is organized by Mesago Messe Frankfurt GmbH. (www.formnext.com)