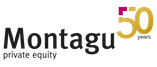 Montagu Private Equity ("Montagu") today announces that it has reached an agreement to acquire Jane's ("the Company") from IHS Markit.
Jane's is a leading provider of open source intelligence, providing timely information and data for the aerospace, defence and security industries. These insights are underpinned by a team of global analysts, covering areas ranging from information on military capabilities and budgets to national threat intelligence and defence markets forecasts.

Jane's is a respected, trusted partner of the world's top governments and national security agencies, as well as the largest aerospace and defence businesses. The Company was established in 1898 and has built its reputation through 120 years of service, delivering critical intelligence to its customers across the world.
Jane's has over 300 staff based in strategic locations and works with over 600 contributing experts globally. Following completion, Jane's will operate as a standalone business led by Blake Bartlett and his senior leadership team. Montagu intends to leverage its extensive expertise and network, working closely with Jane's leadership team to continue the company's growth trajectory and build upon its strong brand.
Ed Shuckburgh, Director at Montagu, said: "Jane's is well positioned to benefit from a world which is growing increasingly reliant upon data-driven intelligence. Jane's insights are respected and valued across the aerospace, security and defence industries and we look forward to working with Blake and his leadership team deliver on the next step in their growth strategy".
Blake Bartlett, CEO at Jane's added: "We will continue to focus on providing valuable insight to our customers around the world and we look forward to working closely with Montagu on further strengthening Jane's offering and service."
Jane's currently sits within IHS Markit's Transportation division alongside its Automotive and Maritime industry subsegments. Jane's was original acquired by IHS Markit in 2007 from The Woodbridge Company and under IHS' ownership, the business has accelerated its transition from a publisher into a digitally driven, data, information and intelligence provider.
Jane's was founded in 1898 and is a world-leading provider and publisher of information and analysis on global defense and security. Governments, militaries, business leaders and academics in more than 180 countries rely on Jane's for timely and insightful information on threat and security issues. Jane's has offices in seven locations worldwide and an international network of researchers, correspondents and journalists, who provide the depth and quality of Jane's editorial expertise and independence. Jane's offers a full range of information solutions including: military systems, equipment and analysis; country-by-country internal and external security and threat assessments; defense news and analysis; business risk assessments; airport news equipment and services information; railroad and urban transportation systems; and police and law enforcement news and equipment information.