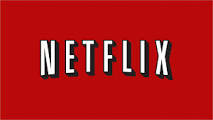 Nearly a quarter of UK households subscribe to Netflix, with 1.4 million joining the streaming service in 2015 alone to watch popular series such as House of Cards, a report has said.
More than 5 million households, or 24% of the total, subscribed to Netflix at the end of 2015, compared with 14% in 2014. Netflix is far ahead of competitors such as Amazon's Prime Instant Video or Sky's Now TV, and is continuing to grow faster than the other services.
According to the data, there are about 1.6 million households subscribing to Amazon's service in the UK, up about 300,000 over 2015, and fewer than 1 million signed up to Sky's Now TV. In total, more than 6.5 million households are signed up to some sort of video-streaming service.
For the full story read The Guardian