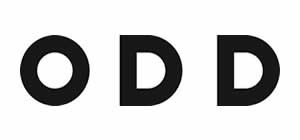 Next 15 press release: We're tremendously excited to announce that Next 15 has acquired ODD, a London-based digital agency that specialises in consumer-facing communications for fashion and lifestyle brands.
ODD is an incredibly innovative and fast growing agency, with revenues up by 20 per cent in the year to 30 June 2015. It works with the best names in the business and its key clients include Primark, Dr. Martens, Benefit and Eastpak. As a result of the acquisition there are growth opportunities for ODD within the Group including further collaboration with our consumer brand clients and expansion into the US.
Simon Glover, one of ODD's founders said, "As ODD continues to grow, we see the partnership with Next 15 as an exciting step in the development of both UK and international business opportunities, notably in the US. Next 15's entrepreneurial approach naturally complements our own strategy and ambition, allowing ODD to maintain its brand equity moving forward."
At Next 15 we believe that marketing is a technology-driven activity. As such we are keen to invest in businesses that are delivering technology enabled marketing solutions to clients. We've grown our group portfolio this year with exciting and disruptive companies including Morar and Encore, and we see ODD as the next logical step in this growth.
ODD's ability to deliver digital campaigns in the fashion and lifestyle markets not only demonstrates their ability to see how technology can be used to solve marketing challenges, but also their domain expertise in these specialist industries.
We are excited to work with them to help expand their business both here in the UK and in the US over time. ODD really embody the Next 15 philosophy and we're extremely proud to have them as part of our family.
– See more at: http://www.next15.com/2015/12/10/next-15-welcomes-odd-to-the-group/#sthash.bJlzfTgz.dpuf