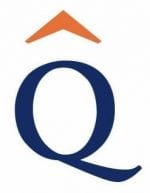 Questex, the Newton, Mass.-based publisher and trade show producer serving the travel-hospitality and technology spaces, among others, has been acquired by private equity firm MidOcean Partners from Shamrock Capital, which had owned the company since 2014. Financial terms were not disclosed.
As part of the sale, Kerry Gumas—who has led Questex as chairman and CEO since founding the company in 2005—will move to an advisory role focused on strategic initiatives and M&A after a transitional period, according to an announcement.
Gumas will be succeeded by incoming CEO Paul Miller, who arrives from Informa, where he had been president of the industry and infrastructure group since Informa's acquisition of Penton two years ago.
Prior to Penton, where he was also a group president, Miller brings experience from UBM, where he served as CEO of UBM Electronics and UBM Canon, and later the UBM Technology group. (Like Penton, UBM is now owned by Informa, which claims it's still on the lookout for events-focused acquisitions in the b2b space.)
Joining Miller on the new leadership team is David Kieselstein, the former Penton CEO who joined MidOcean as executive board chairman in January 2018. Keiselstein will serve as chairman of the Questex board of directors.