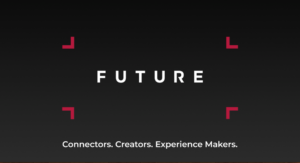 Future Publishing Australia (part of Future plc, the global media group), has acquired technology brands PC PowerPlay, Hyper and PC & Tech Authority from nextmedia.
The acquisition of these titles will include the magazine portfolios, digital editions, Upgrade events and Australian PC Awards. The brands will join Future's portfolio, which includes print and online brands APC, TechLife, TechRadarand PC Gamer.
Following the acquisition, Future intends to consolidate PC & Tech Authority's editorial expertise into APC– Australia's longest-running and biggest-selling technology magazine.
Neville Daniels, managing director of Future Publishing Australia, said: "PC PowerPlay and Hyper are incredibly strong brands in the Australian gaming community. These titles engage large, loyal audiences who are the influencers in Australia's fast-growing gaming community. The titles perfectly complement our existing portfolio.
NextMedia is a subsidiary of Forum Media Group of Munich, Germany. FMG owns businesses in the UK, USA, Australasia, Europe and Russia.