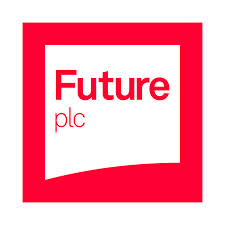 FUTURE DOUBLES ITS TECHNOLOGY AUDIENCE TO BECOME THE UK'S LEADING TECHNOLOGY MEDIA PUBLISHER
On 6 July Future announced the acquisition of Net Communities, an award-winning digital company that specialises in advertising solutions and publishing for a range of market leading, global media partners.
The acquisition, for an undisclosed amount, further strengthens Future's digital reach in the UK, particularly within the technology and games markets.
Future currently has a UK online audience of 8m monthly users across its technology, games, film, music, photography and creative portfolio. Net Communities has a UK online audience of over 10m monthly users across a renowned portfolio of sites from publishers such as Vox Media, Purch and Digital Trends.
In technology, the deal solidifies Future's market leading technology portfolio and brands such as TechRadar, T3 and Gizmodo UK will now be joined by Net Communities renowned portfolio.
These partnerships grow Future's tech-loving audience to a combined reach of over 15 million engaged users and confirms Future's Games reach as the biggest in the UK.
Not only will the acquisition see Future double its online reach in the UK, and thus provide clients with even more ways to connect with an influential audience, but it will also accelerate the company's Business Technology proposition with the acquisition of Net Communities' sites ITProportal, ITReviews and ITWhitePapers which, combined with Future's B2B sites TechradarPro and Lifehacker UK, deliver an audience of over 2m IT Decision Makers.
Zillah Byng-Maddick, CEO of Future, says,
"This acquisition of Net Communities is a great opportunity for us to leverage the synergies and specialism between the two businesses. Future has a strong track record in the tech sector connecting audiences with technology and lifestyle brands. Our combined audience reach will now ensure we are able to unlock the best commercial deals in the UK market place."
Andy Evans, Net Communities CEO and Founder, says,
"There has been a long-standing mutual admiration between Net Communities and Future, so this opportunity was an obvious fit for both business. As a result, this acquisition came together very naturally enabling Future to deliver exceptional market reach across some of the most admired web properties consumer and B2B technology. The Net Communities team and I are very excited about the opportunities that can be created as we move forward in unison"