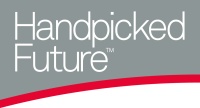 24/01/14 Future plc, the international media group and leading digital business, today announces a strategic partnership with Handpicked Media.
The partnership sees Future acquire a 35% stake in Handpicked Media, which represents over 500 independent websites and blogs, reaching over 3.5 million unique users a month in the UK and six million globally. The Handpicked Future partnership provides Future with access to Handpicked's roster of influential blogs and independent sites across a range of lifestyle channels including Fashion, Beauty and Entertainment. And in return Future will drive the effective commercialisation of those sites. Key sites include www.salihughesbeauty.com, www.movie-moron.com, www.recipesfromanormalmum.com,www.beautyandthedirt.com, fashioneditoratlarge.blogspot.co.uk.
As a pioneering agency working in social media, Handpicked Media has curated a growing portfolio of influential sites across a range of lifestyle channels since it was launched in 2009 by entrepreneur Krista Madden. It manages the interaction between its community and a range of consumer brands, offering clients an array of opportunities to reach a very targeted and highly engaged audience.
Mark Wood, CEO of Future plc, says: "Handpicked has created a powerful social media proposition, curating a portfolio of leading independent sites and blogs across a range of sectors including beauty, fashion, lifestyle and entertainment. Our partnership grows Future's digital audience in attractive new sectors and is another signal of Future's intention to deliver greater audience engagement and diversified revenue opportunities from digital platforms."
Handpicked Future solutions include social media strategy, blogger outreach, content creation, events and integrated campaigns for a range of brand partners including Gucci, Karen Millen, Vodafone, Nivea and Intel. Future will drive the next phase of commercialisation across the collective, with an initial focus on developing the women's lifestyle offer, under Future Women Managing Director, Jo Morrell.
For the full press release click Future