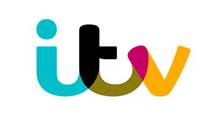 ITV has entered the bidding for Endemol Shine, the $4bn (£3bn) independent production giant behind programmes such as Big Brother, The Fall, MasterChef and Peaky Blinders.
The FTSE 100 broadcaster is understood to be among a number of parties in the running to buy the Dutch company, which is being sold by the private equity firm Apollo and 21st Century Fox.
A deal would be a bold early move by Dame Carolyn McCall, who joined as chief executive from easyJet in January, and would need to be part-funded with shares or a rights issue. ITV has a market capitalisation of £6.4bn.
Endemol's sale comes amid fierce competition for content, as the advance of the streaming titans Amazon and Netflix and pressure on traditional TV advertising revenues force broadcasters to rethink their business models.