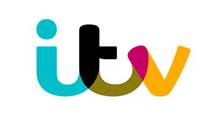 ITV paid a reported £50m to lure the The Voice away from The BBC in 2015 but it was the purchase earlier in the year of Talpa Media, the Dutch production company that created The Voice, that represents the longer-term investment for the future.
The £355m acquisition was part of Mr Crozier's five-year strategy to reduce ITV's reliance on the cyclical vagaries of the advertising market, and instead reposition the UK's biggest commercial broadcaster as a major player in the international content business.
But as Mr Crozier enters his seventh year in charge at ITV, questions are beginning to emerge about the long-term direction of the company and Mr Crozier's own future even as rumours swirl about potential takeover interest from rival global broadcasters.
For the full story read the FT