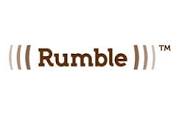 In a bid to marry technology with creative design, the mobile publishing platform Rumble has acquired digital creative agency Blue-Goo. Terms were not disclosed.
Blue-Goo's expertise lies in bringing Web and mobile products to market through innovation. The shop has done work for clients such as bMuse, Wizpert, Greenvolved and Universal.
Last winter, the company introduced a new platform that offers real-time changes in layout design without the need for users to update their apps. Now, the Blue-Goo acquisition enables Rumble to better market and promote this platform.
Blue-Goo's staff will be absorbed into Rumble's R&D division at its Tel Aviv office and brings Rumble's total global workforce to 40 employees. Effective immediately, Blue-Goo's Avi Neeman will become creative director of Rumble.
For the full story click Mediapost