This Is Money reported today that Sir Martin Sorrell, boss of WPP, had his nose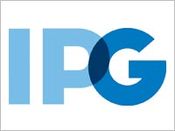 seriously put out of joint in July when global advertising rivals Omnicom and Publicis announced plans for a blockbuster £22billion merger. The proposed deal, which would make the combined group the largest agency in the world with revenues of almost £15billion, has since been approved by regulatory authorities of Canada, India, Turkey, South Africa, South Korea and the US and now only has to be rubber-stamped by shareholders of both groups. That appears to be a formality. 
So the question now is: What is Sorrell going to do when his beloved WPP finally gets knocked off its perch after ruling the roost in the advertising world since 2008? 
As WPP's shares rallied 35p to 1342p, rumours were rife on both sides of the Pond that he could be lining up a $25-a-share cash offer for Interpublic of the US, which was trading around $17 in New York last night.
For the full story click This Is Money